Xplosion and UKnighted top the table with unbeaten records. The two league powers will lock horns in week five with first place on the line.

Franklin Fire remains red hot after extending their league leading streak to three games. Can anyone put out the Fire?
Her'ricanes enduring up and down season with a win following a loss. After last week's win, can they break the pattern and come through with another?

Plum Bulls raging back after an 0-2 start. Since then, they've upset the Fireballs and Vipers to bring their record back to 2-2.

Chaos going through the ups and downs of a season. Can they break the mold and turn in more ups than downs? They'll take on fellow 2-2 squad the Her'ricanes in week five.
PISA makes every effort to create a competitive, even playing field. Please click on the handshake below to view our Sportsmanship Rule. Help us keep respect and sportsmanship in our game!
1. Points
2. Wins
3. Head to Head

GOAL DIFFERENTIAL WILL HAVE NO EFFECT ON LEAGUE CHAMPION.​​​​
The Golden Goofballs take on the Wildcats in the Game of the Week with a big chance to capture a big win. The Cats and Goofballs are both in search of their first victory of the season and both would love to do it in prime time! Ballers or Cats? Find out Saturday at 1pm!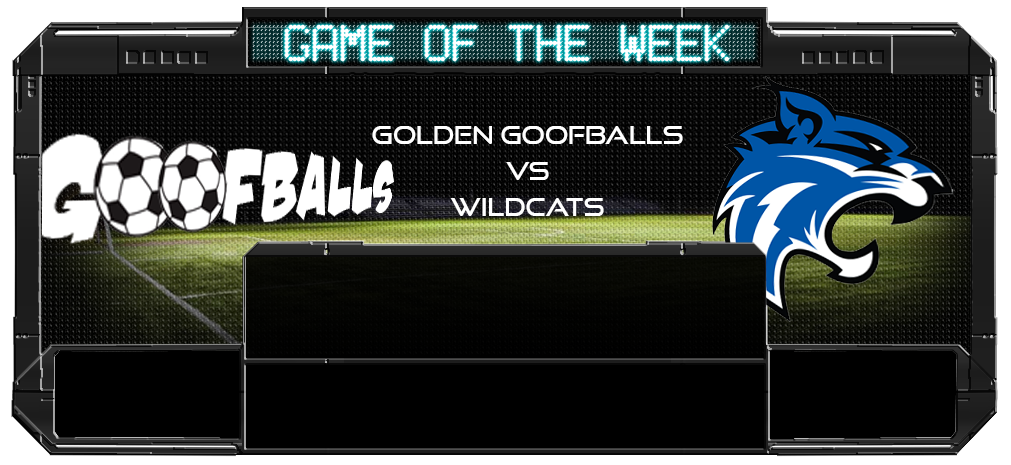 Game of the Week Video Now Being Processed.